WELCOME TO
THE
PAVILLON RÉGENT PETITE FRANCE
 
* * * * * 
Your Home from Home in Strasbourg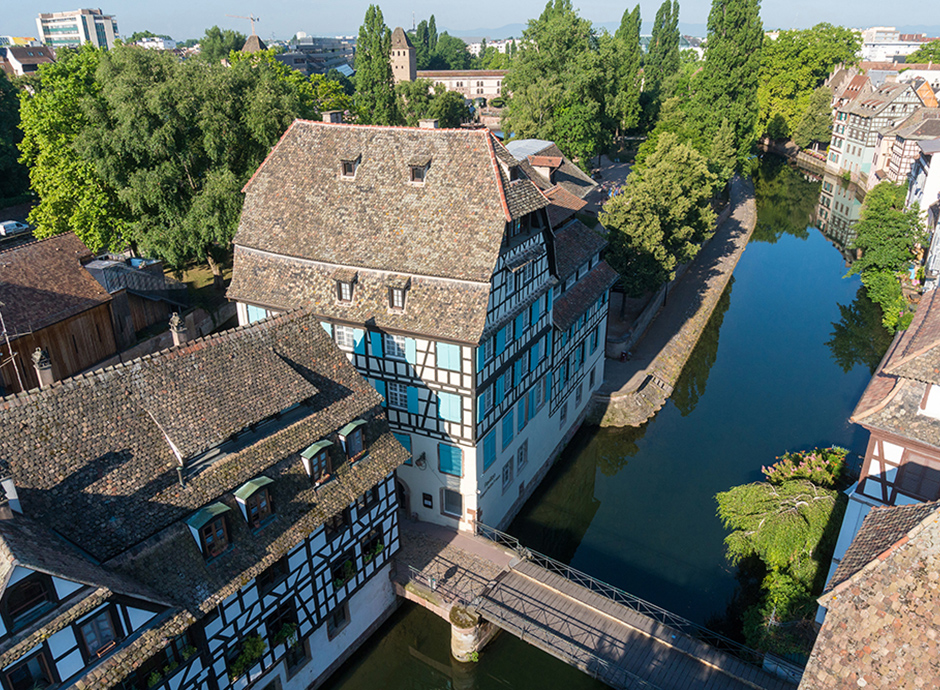 ROOMS
The rooms are a blend of the authenticity of this old Alsatian building and refined contemporary interior design. Situated on the banks of the River Ill, the Pavillon offers a glorious view over La Petite France and the half-timbered houses.
SPA
& GYM
Unwind at our spa, situated in the main building of the Hotel & Spa RÉGENT PETITE FRANCE, where our therapists can offer you various beauty and other treatments. With a gym, a hammam, a sauna and a rooftop terrace, this space is just for you.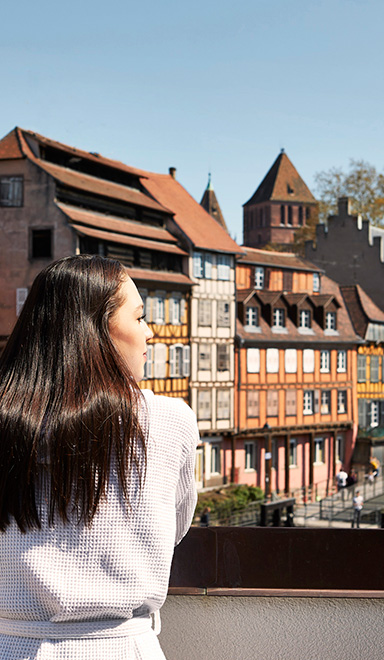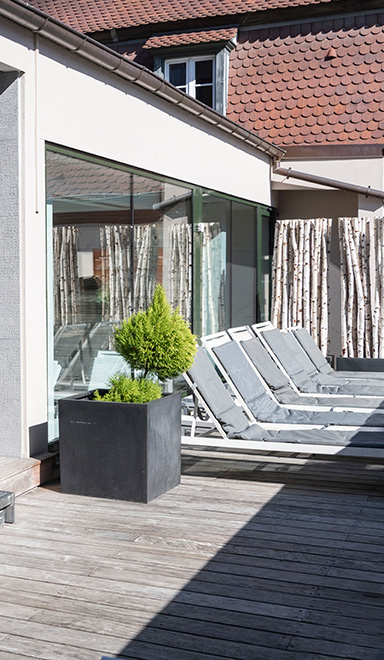 RESTAURANT
& BAR
At the restaurant, Le Pont Tournant, situated in the main building of the Hotel & Spa REGENT PETITE FRANCE, our chef, Boris Derendinger, will introduce you to his refined, original and local cuisine! Take your seat in this hushed setting and follow our chef's advice as you admire the view of La Petite France.
Location
of the hotel
In the heart of La Petite France, 5 minutes from the TGV station, the Pavillon RÉGENT PETITE FRANCE is within easy reach of all the tourist sites.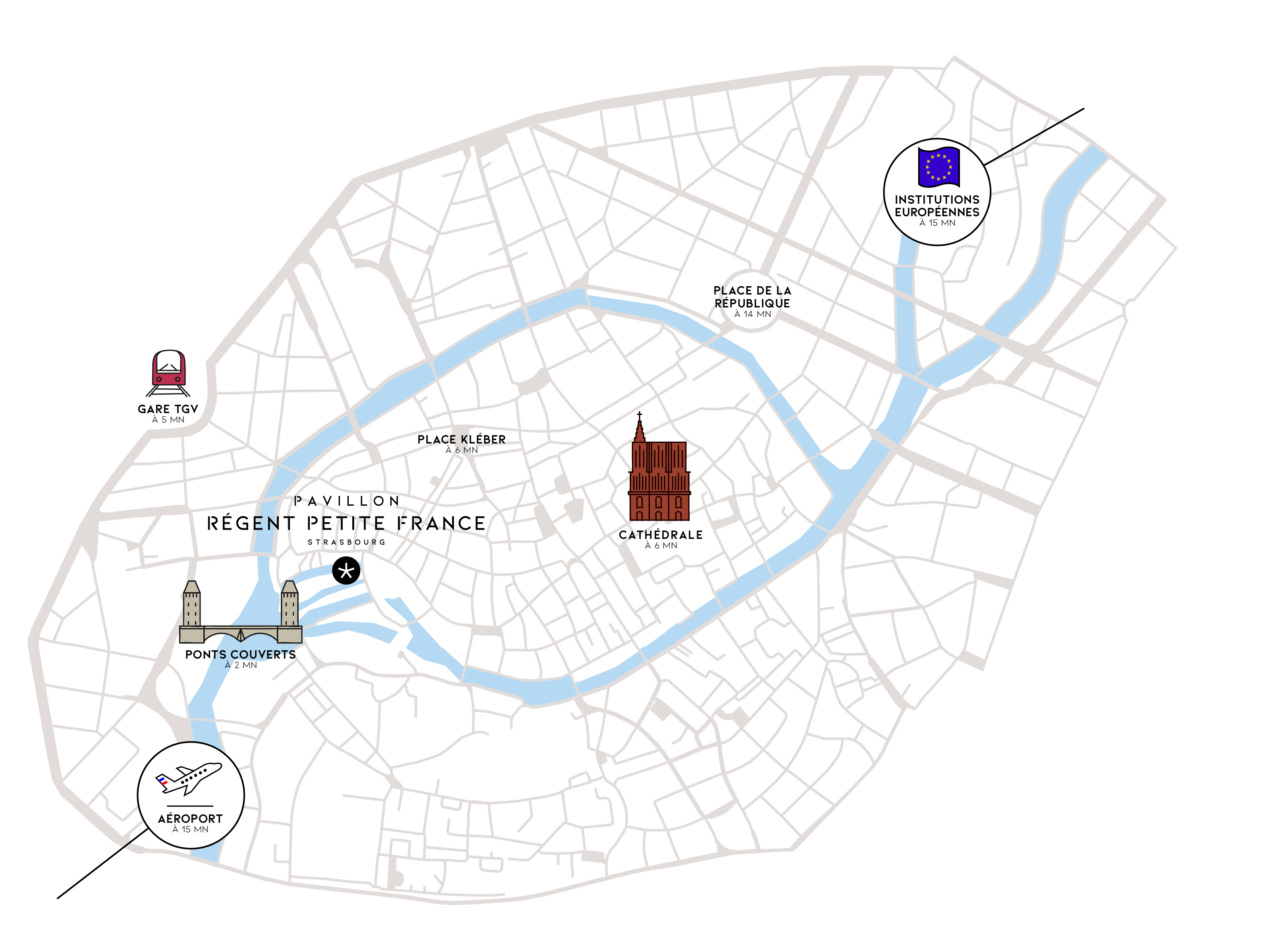 -15%
 IF YOU BOOK THROUGH OUR WEBSITE
Book directly through our website and get 15% off on your overnight stay.