*****
In the heart of the old city, the Pavillon RÉGENT PETITE FRANCE provides you with welcoming and refined accommodation in one of its 17 restful, elegant rooms, some of which offer a wonderful view over the River Ill, the Cathedral and the half-timbered houses.
You simply have to cross the street to take advantage of some of the services we offer at the Hotel & Spa RÉGENT PETITE FRANCE, such as breakfast, the restaurant, the bar, the spa and the gym.
HIGHLIGHTS
With its impressive Cathedral, Strasbourg is one of Europe's most beautiful cities. Strasbourg is also a city of art and culture, with a rich offering of museums, exhibitions, fairs and events, not forgetting the famous Christmas Market.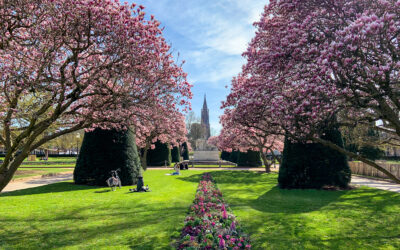 Place de la République is the centre of Strasbourg's Imperial Quarter, known as the Neustadt (New Town). This area is a UNESCO World Heritage site. The fine buildings you can admire include the National Library, the Préfecture, the National Theatre and St Paul's...